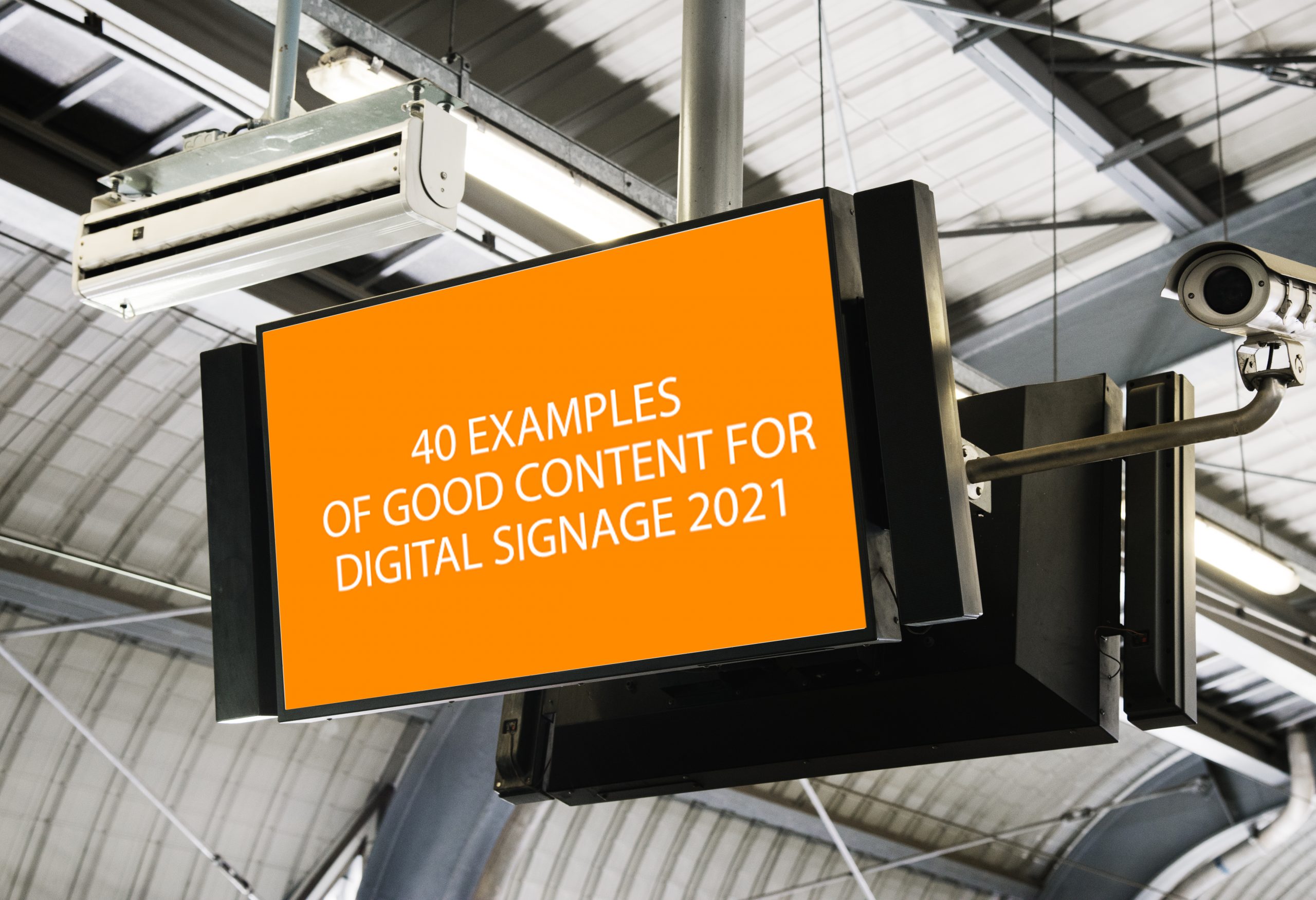 Now that you have decided to implement digital signage technology in your business, the next big thing to consider is what will actually go on those screens. Bad content can make a great screen useless while good content can even make an old screen model look like gold. Bottom line is that the tool does not matter half as much as the content does. On that note, we have compiled forty examples of the best content you can use on your digital screens in 2021. All you have to do is pay attention and make some notes. Here we go.
1.Your Company/Brand's Website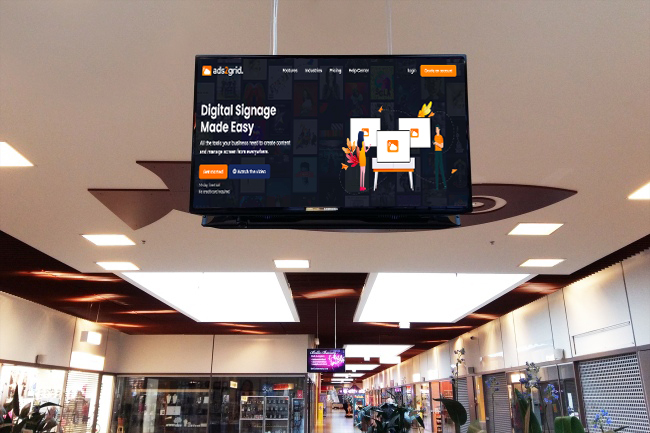 If your company has a website, displaying it on digital signage will ensure that more people are aware of your online presence. It is also a great opportunity to show off the aesthetic appeal and user-friendliness of the site by including a little tutorial on how to navigate it.
2.Mission Statement and Values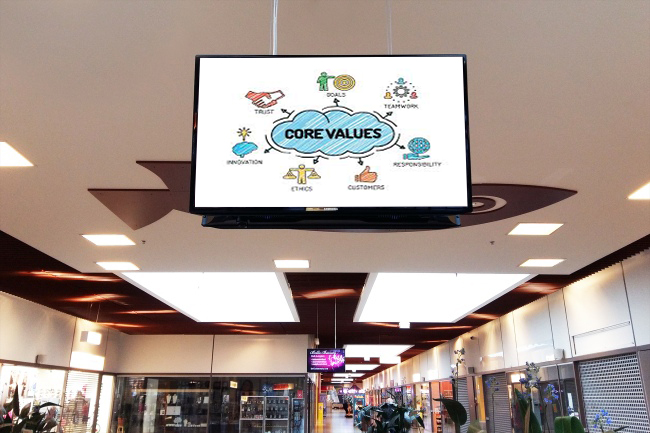 At best, customers love to do business with brands they believe they can trust. One suited to their needs. You can show your visitor that your brand is the perfect fit by displaying the brand's mission statement and the values that drive the company. This would also serve as a motivator for employees.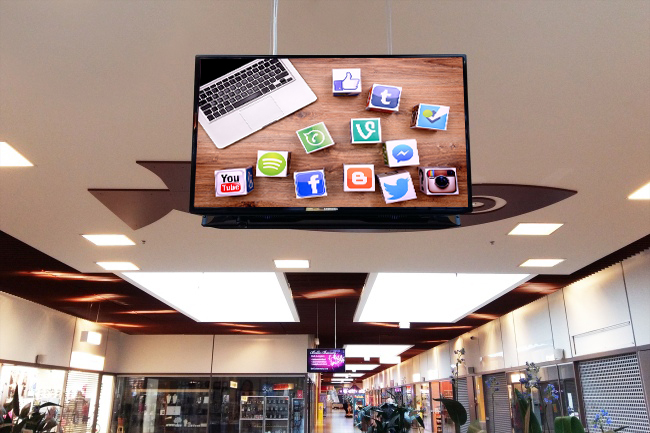 Get your visitors and customers talking about your social media platforms as seen on digital signage screens. This is a great way to sync your online presence to your offline presence. It will drive more engagement on your social media platforms, and eventually drive more sales.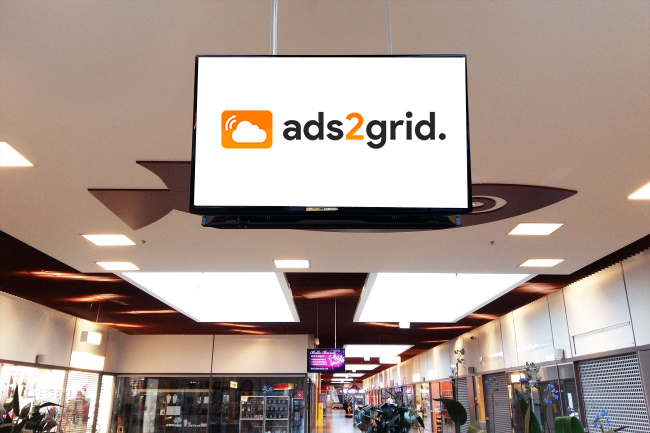 To keep your visitors and customers occupied, you can give them more details about the brand. The founding date, the founders, values, special dates, company policies, and so on. This information will give your brand more credibility and make people more comfortable with doing business with you.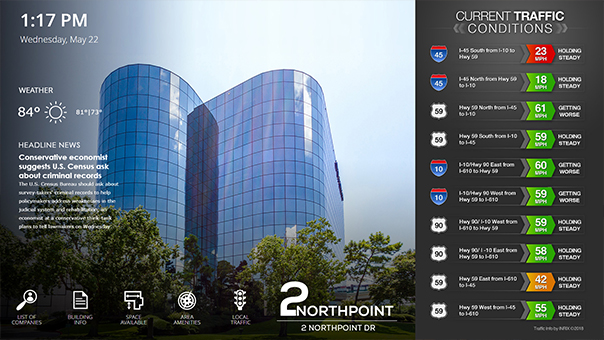 Directing people from one end to another can be very tiring and time-consuming, for both the director and the directed. This process can be made easier with a digital signage screen placed at strategic points in the building with details of where everything is and how to get there. Plus, it can be updated as the location changes.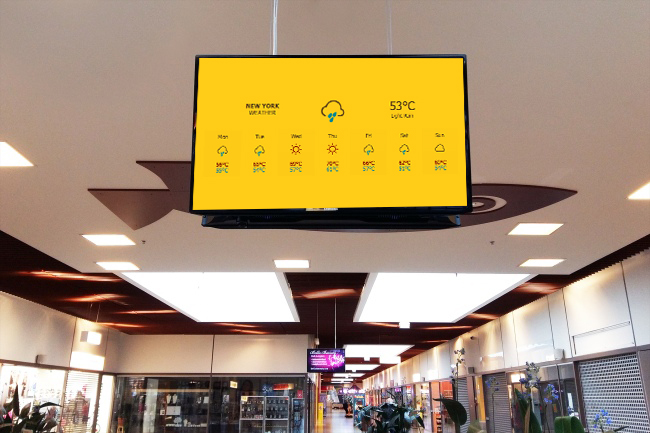 Help your customers and visitors determine if it is going to be a sunny or extra cloudy day with engaging weather forecasts. This content never goes out of style as people will never stop being interested in weather forecasts. So, take advantage of this and keep your visitors glued to your digital signage screen.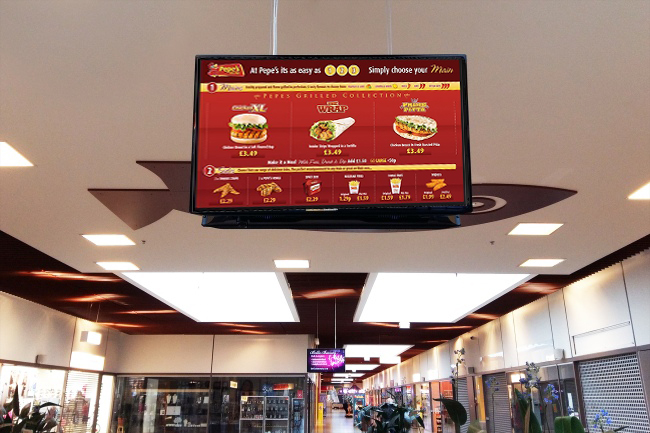 If you run a restaurant or a dining facility, then using digital menu boards to display your menu is the best way to drive more sales. You can make your menu more animated with graphics and visually appealing images that would easily draw the visitor's attention to your offers. You can also update them as the offers change.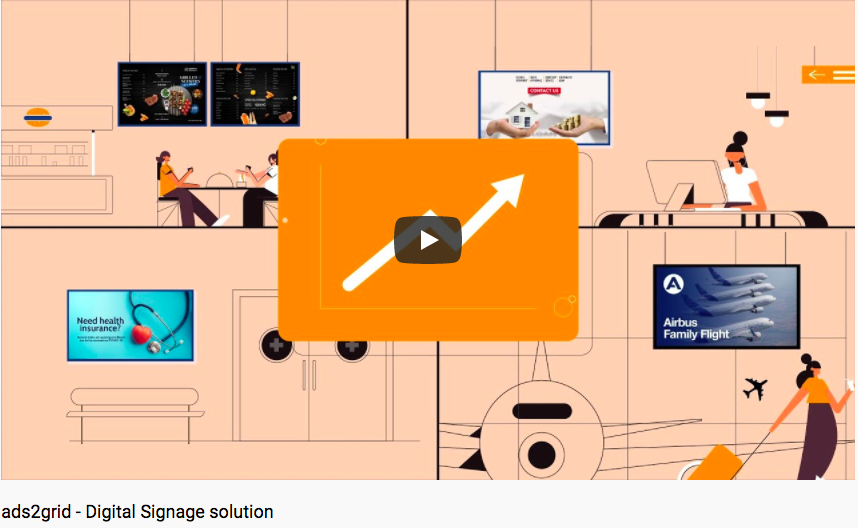 Displaying moving visual content is sure to grab the attention of everyone passing by. It could be a how-to tutorial video, a review video made by an old customer about one of your products, or just something hilarious and engaging. You can add these videos to your screen playlist and watch the effect they have on your visitors.
9.Frequently Asked Questions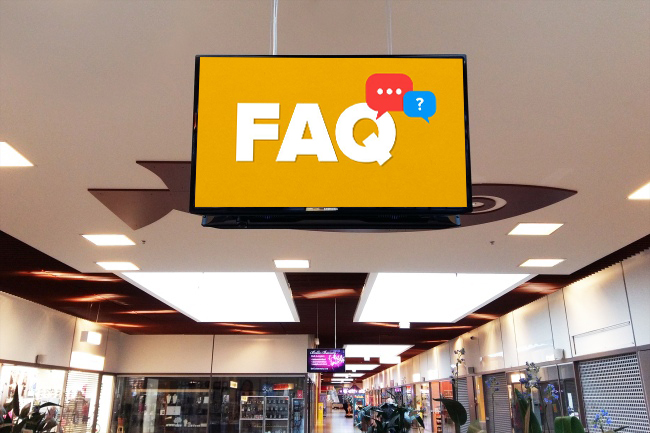 There are a few questions that your clients, especially the new ones, would have about your products and services. You could answer some of those questions and display them on your digital signage screen to make the process easier for them. You can address issues like security concerns, payment options/methods, what products to use, and so on.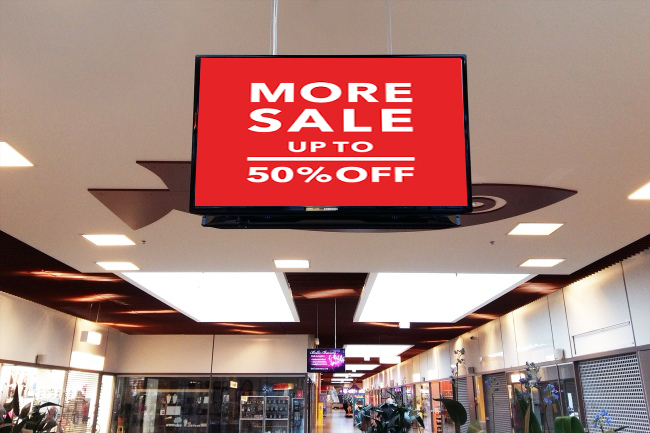 The beauty in using digital signage technology is that you can update your advertisements as soon as they happen. This is as opposed to using paper mediums which would be more expensive and time-consuming. So you can update your offers and products in real time.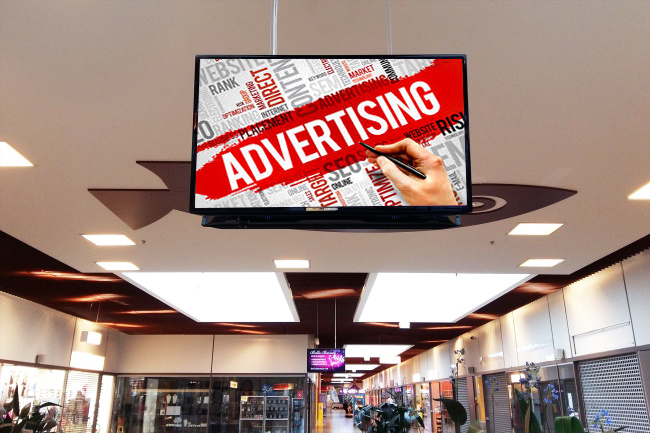 The beauty in using digital signage technology is that you can update your advertisements as soon as they happen. This is as opposed to using paper mediums which would be more expensive and time-consuming. So you can update your offers and products in real time.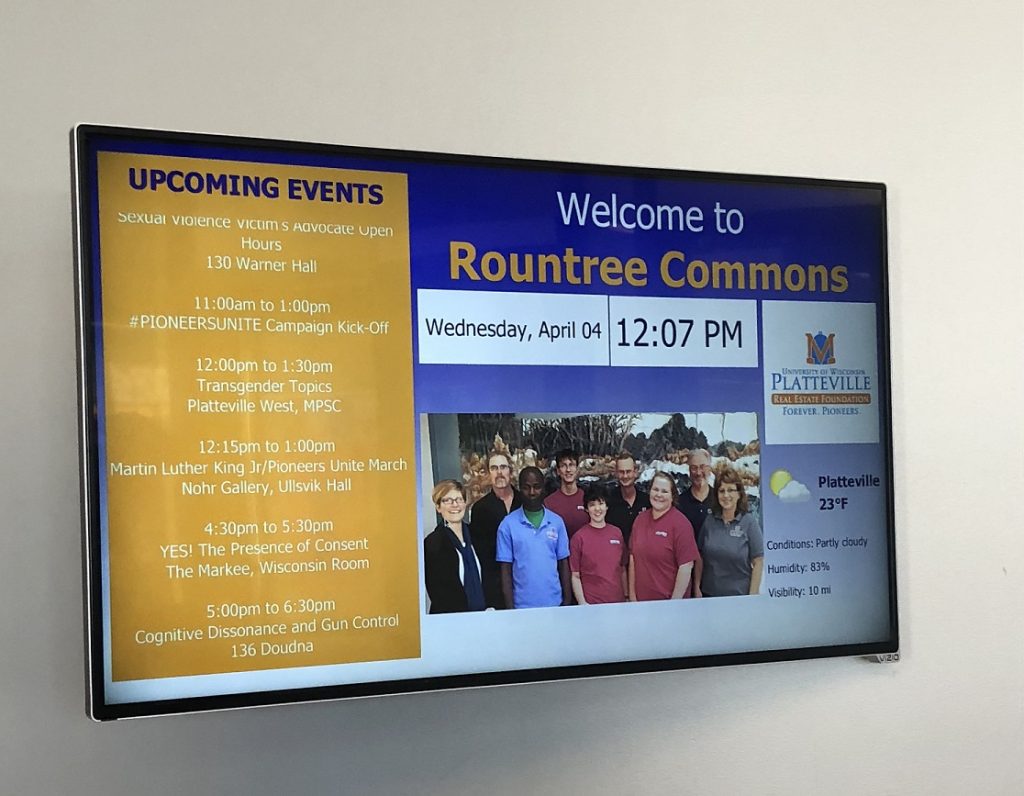 The beauty in using digital signage technology is that you can update your advertisements as soon as they happen. This is as opposed to using paper mediums which would be more expensive and time-consuming. So you can update your offers and products in real time.
A screen network of digital signage screens can be a very useful tool to aid internal communications and send broadcasts to the company staff in record time. This will ensure that every member of staff is on the same page, at the same time.
14.Customer Reviews/Quotes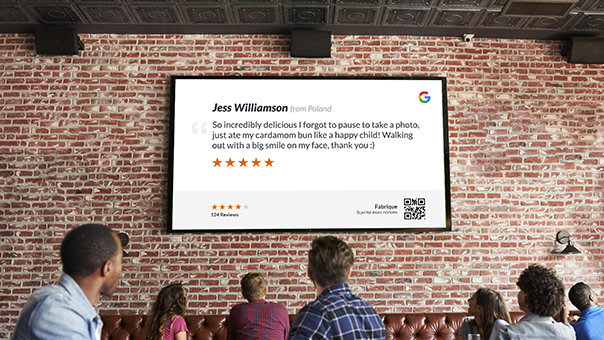 If you provide excellent service and your customers decide to send in glowing reviews, you can use these reviews to the company's advantage and post the reviews on your screens for potential clients to see. This would give the brand some credibility and motivate them to patronize.
15.Industry Specific Updates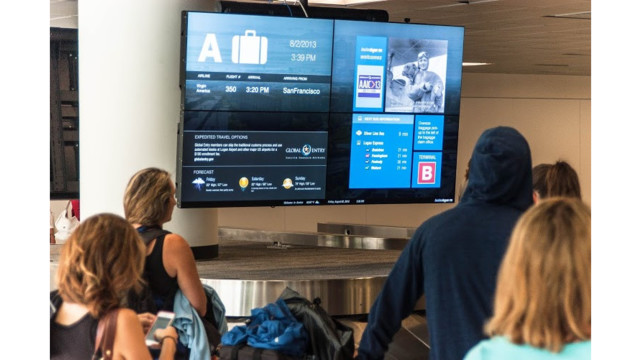 You can also upload updates that are peculiar to the particular industry your brand is under. If you are into tech, you can upload updated statistics, new gadgets, tech news, and basically everything relating to tech. This would give the viewer more information about the industry and this makes your brand more trustworthy
16.Before and After Pictures
If you operate a beauty business like a hair or nail salon, or you provide a service, you can entertain your viewers with pictures of the before and after effects of your service. These photos that show significant progress and reaffirms your brand's claims will inspire your viewers to take a step towards being your next customer.
17.Current World News/Updates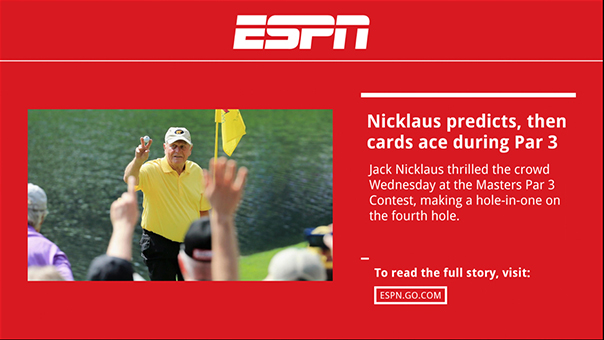 Making current world news and updates available to your visitors is a good content idea for your digital signage screen. It will not only hold their attention, but it will also spark conversations and engagement which is good for your business.
18.High Resolution Images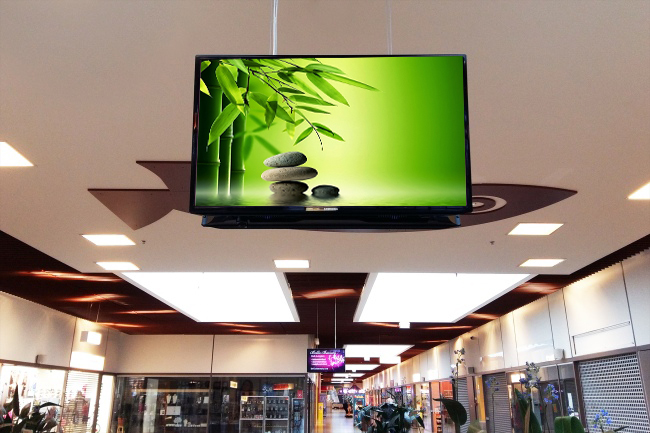 Adding high resolution images that relate to your line of business to your screen playlist is a great move because they are bound to attract attention. You can use one image to send several messages and keep your viewers thinking. You can also share pictures of the new changes made to the business, new staff, new offers, and so on.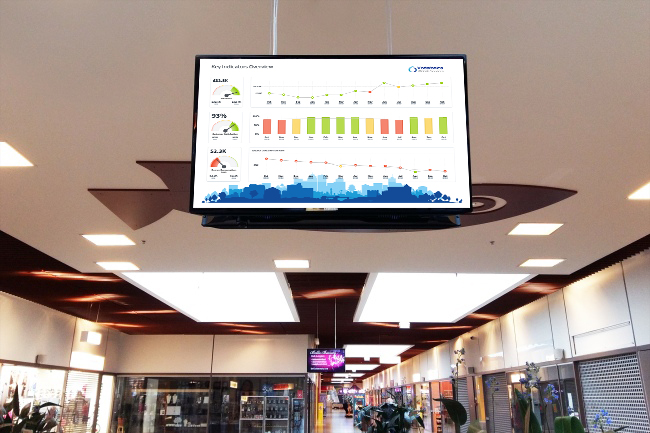 Displaying the important Key Performance Indicators dashboard on your digital signage screen is a good way to motivate employees and also show visitors that the company is intentionally working towards a goal. It will keep employees on their toes, making every department ready to put in the extra work to ensure that the company's goals are met.
20.Health And Wellness Tips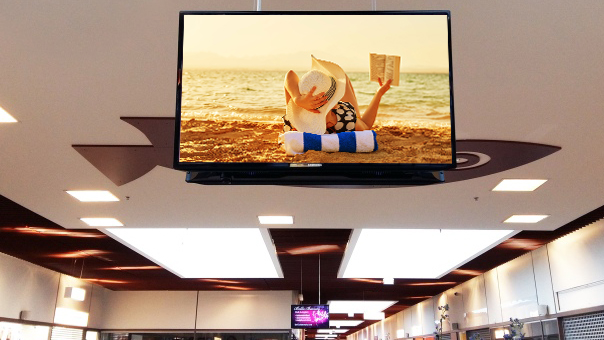 In this period of medical uncertainties, it is essential that every person is kept up to date on the safest ways to conduct themselves in public and take care of their health to avoid diseases. You can share these tips and hacks to living a safer and healthier life. For example, due to Covid-19 pandemic, a lot of digital signage content educates viewers on theimportance of washing their hands and using their face masks to avoid contracting the virus.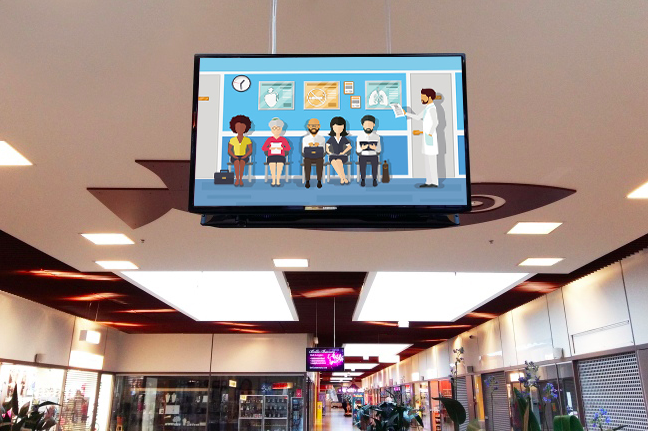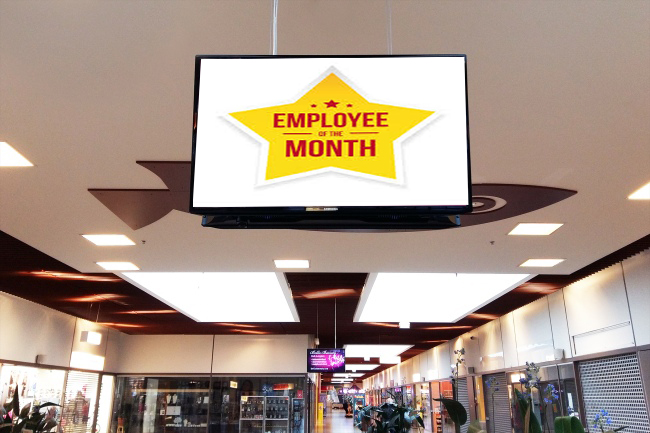 Show off the progress and unparalleled contributions of certain employees on your digital signage screens and you will be motivating other employees to do the same. For those who make it to the leaderboard, regardless of their department in the company, it is a great morale booster that inspires them to do more.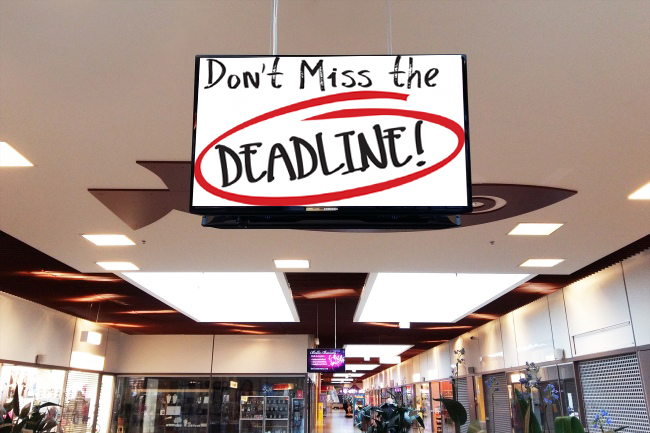 Does your company have an important deadline coming up? Or does your school have a deadline on a certain project? You can upload this information to your digital signage screens and have everybody stay alert and aware of what is at stake.
24.Internal Communications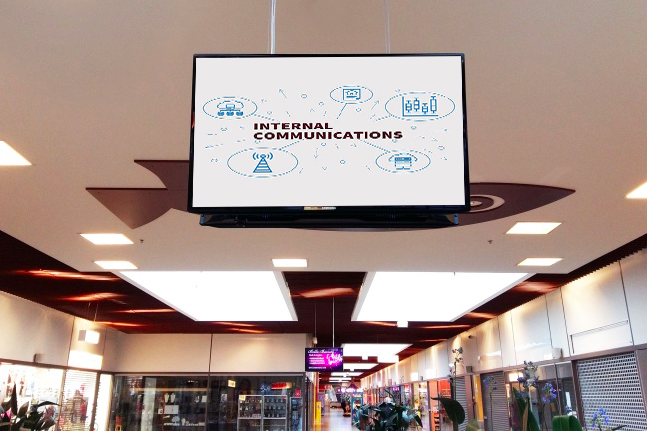 Although digital signage can be used to do a lot of fun and engaging things, it has also become very invaluable in company internal communications. Because of this technology, sensitive information is passed around to different departments in record time. It does not only improve internal communication strategies, it also increases productivity.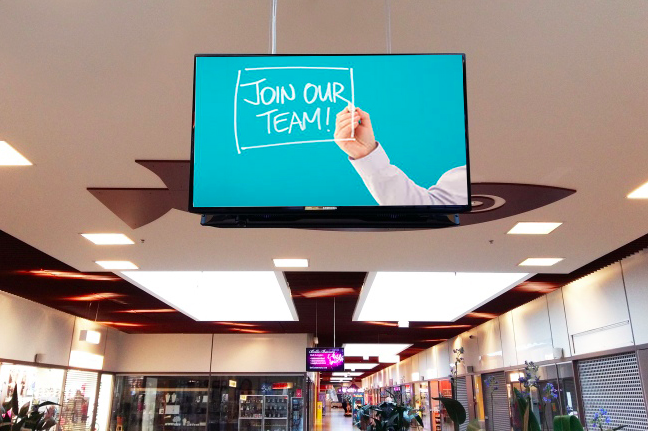 If there are job openings available in your company, then you can make the announcement via your digital signage screens. This way, your visitors and even customers might pick up the information and apply. It is a great way to attract qualified applicants and also build some local trust for the brand.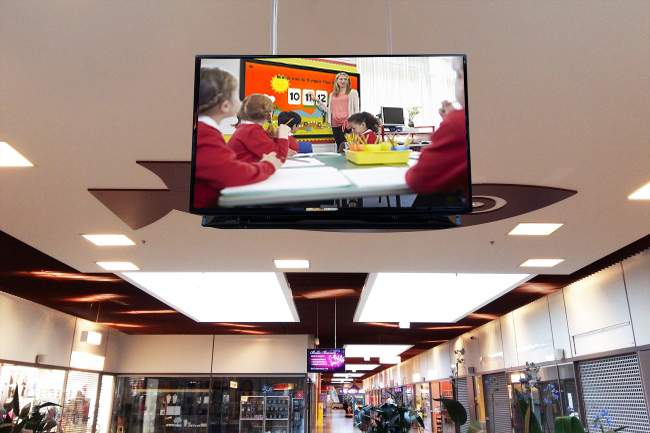 In an educational institution, digital signage can be instrumental to the learning process of the wards. Statistics show that people, particularly students, are more likely to remember content simplified on a screen than content from a traditional textbook. As a teacher, you can use this to your advantage by uploading learning materials like educational videos, presentation slides, etc, so that the students learn better.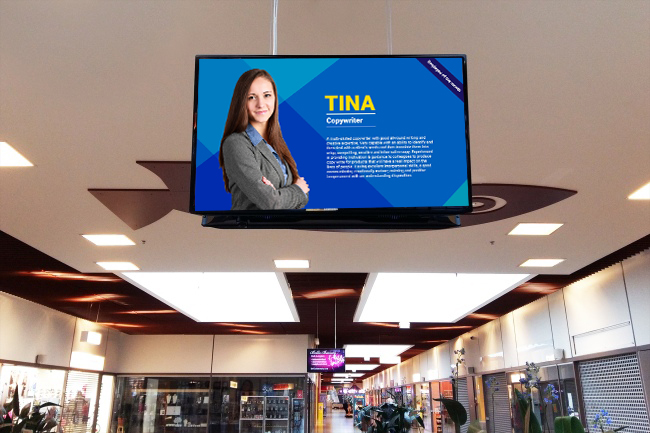 If you operate a big company, chances are that not everybody knows everybody. A big company will usually have several departments and that is to be expected. You can improve the professional relationship between these colleagues by consistently uploading the profiles of employees on the screens for everybody to see.
28.User Generated Content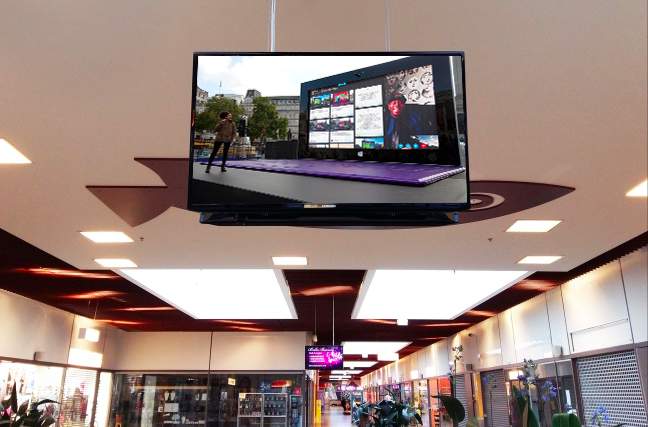 You can make your customers a part of the content creation process and make them actively involved. User generated content, as the name suggests, is content made by users either by request or voluntarily. Such content includes pictures, review videos, etc. This style is very popular in the hospitality industry and they are known to drive sales.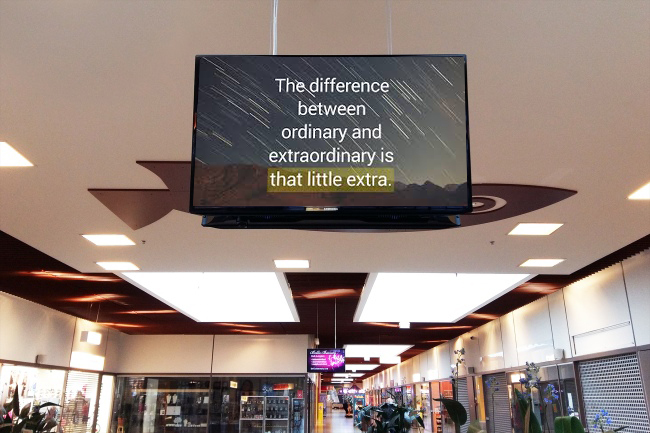 You can share inspirational quotes and sayings by popular and trusted personalities on your screens too. Consistently working towards filling up your space with positive energy and good vibes will affect the way visitors see your business and how they choose to interact with it.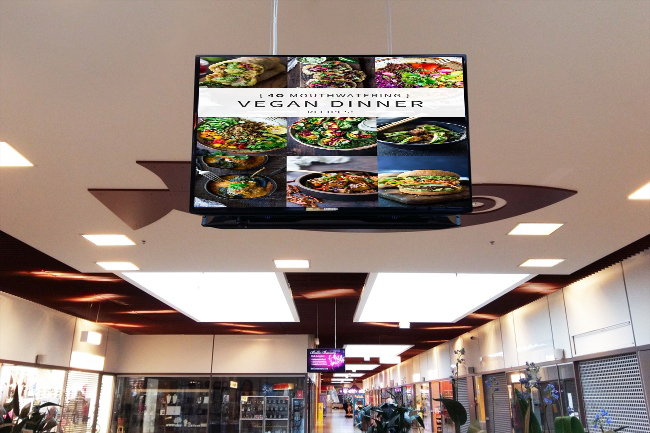 If you run a dining establishment, you can leave the mouths of your visitors watering with clips of homemade recipes. It could even be recipes of some of your best offers. Since it is literally a study session, you would have the full attention of these viewers with the help of the captivating images and easy-to-read format.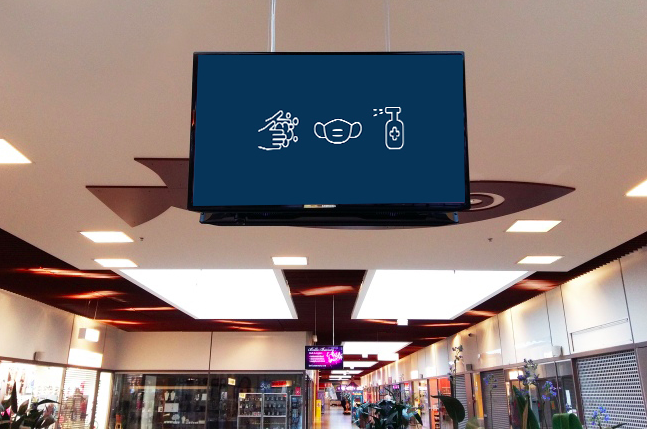 This is a very important content idea for your screens. You can maximise the safety of your workplace by uploading safety directions and precautions constantly. Ensure it is in a very easy-to-read format that every person can understand. Doing this constantly will ensure that the information sticks to the minds of the staff and even visitors.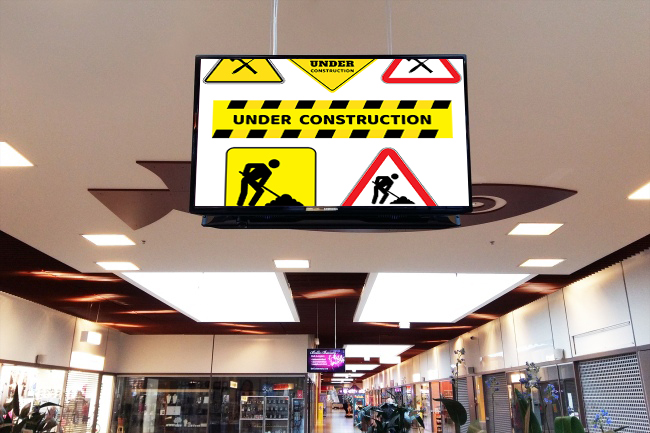 In establishments where constant construction adjustments is the norm (schools for example), it is imperative that notices be placed in strategic locations via the screens to warn people of the dangers ahead. Also, ensure that this notice provides alternatives for any inconvenience.
33.Emergency Announcements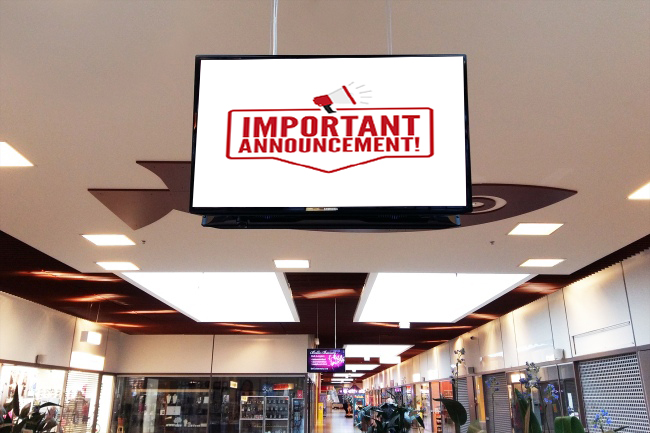 In cases of emergency, you are going to want to reach every single person at the same time.You can make this happen with your digital signage screens. Another advantage is the fact that it is center-controlled which means that the information can also be updated as quickly as it comes.
34.Countdown to Special Days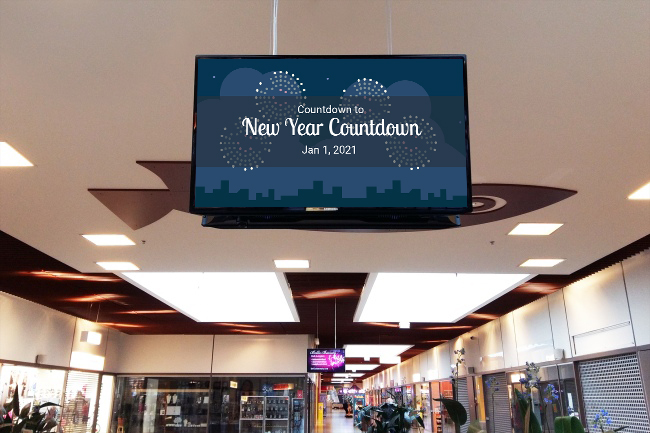 Just like notifying them of special events, creating a countdown will heighten the sense of anticipation. This creates a buzz of excitement around the environment. It will help lift moods and increase productivity as the day continues to draw near.
You can take advantage of this technology to shed more light on the nature of your product. You can talk about its key components, their different uses, benefits, and answer all the frequently asked questions. This will give the visitor more information about the product. If it is presented well in an easy-to-understand manner, it could trigger an increase in sales.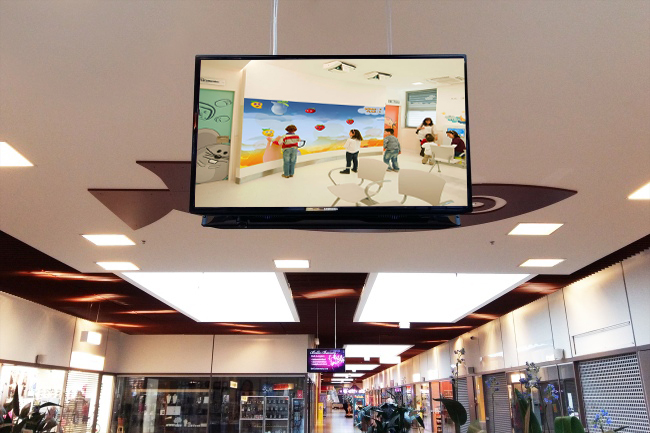 You can get your users to be more engaged with your digital signage content by including games that would require their input. This move will work at creating a community among coworkers and establishing a relationship with the visitor/potential client.
37.Awards and Recognitions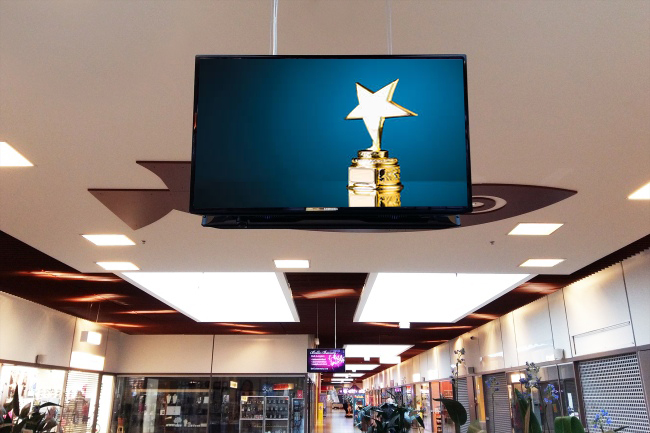 Show visitors how dedicated and committed to company goals your brand is by displaying the awards, recognitions, and accolades it has received. This will serve as a testament to the company's commitment to satisfying the customer. It also gives your business extra credibility and that extra advantage over the competition.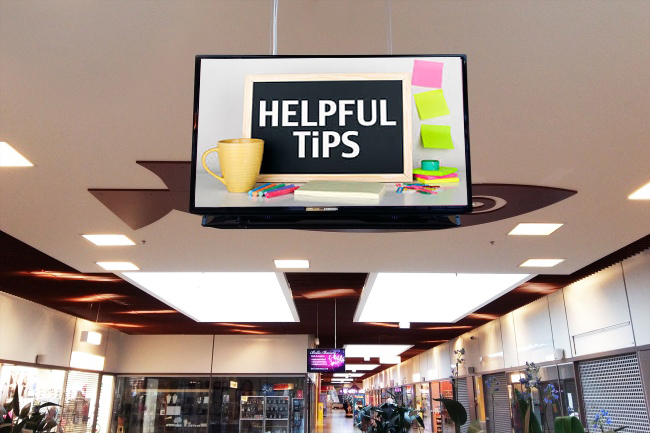 Help your visitors navigate through certain issues that might confuse them. Provide free helpful tips that they would not forget in a hurry and your brand will forever be in their minds.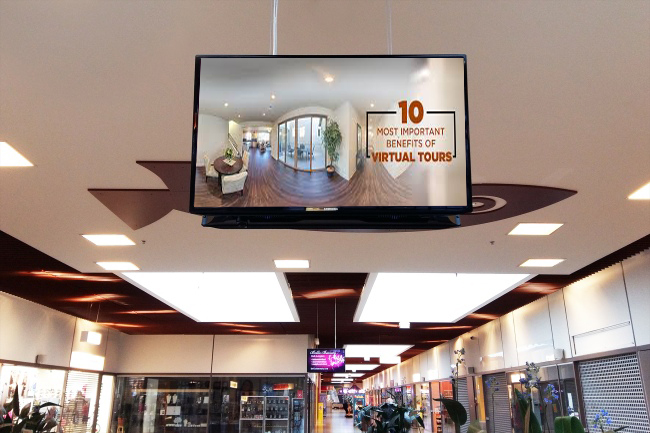 Create a virtual tour of the building, the company's offices, company's branches and other properties and showcase it on the digital screens for everyone to see. This is yet another content that would give your brand credibility and help create a more trusting relationship with the customer.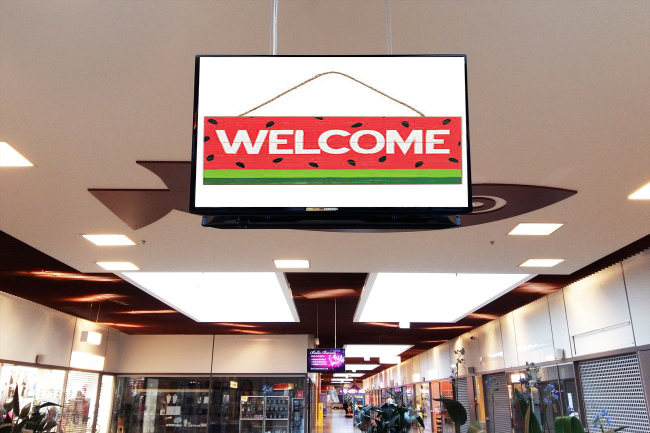 The welcome sign has to be the first thing the visitor sees before walking into your space while the goodbye sign needs to be the last thing. This small gesture has a personalised feel about it that makes visitors feel special and valued. And when they feel special and valued, they will always come back.
These are some of the examples of the best content you can create for your digital signage screens. While this might not be all the ideas you could use on your digital signage screens we think this is a great place to start. Now that you have all this information, the next step to take is to get started and to remain consistent.